Heavy Duty Glass Clamp (Flat) for 1/2″- 9/16″ Glass – Matte Black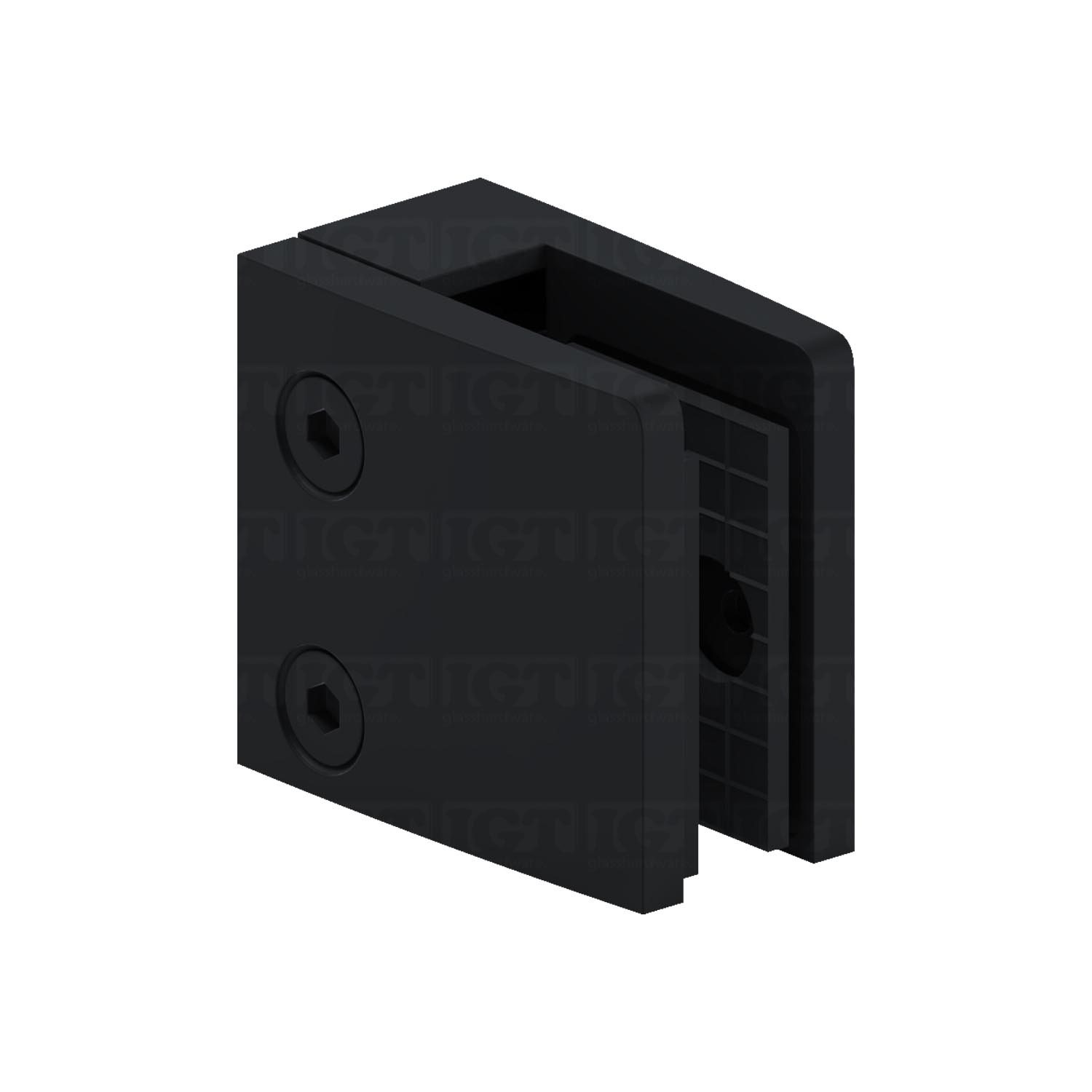 in stock
Glass guards are a staple of modern architecture and design. It's sturdy, and stylish, and makes spaces feel more open, even when walled off. Using glass railings is the perfect way to complete a project with minimalist aesthetics in homes as well as commercial buildings.
To build glass railing posts, you must affix the glass panels to upright and horizontal supports. Using quality glass clamp hardware from IGT will make sure the glass remains in place and the construction stays secure for years to come.
IGT Glass Hardware offers Heavy-Duty Railing Glass Clamps for your next glass railing project. These clamps are designed for use with glass that is between 1/2″ (12.7mm) and 9/16" (14.3mm) thick.
These glass clamps are constructed of quality Stainless Steel Marine Grade 316L and come in both brushed and polished stainless finishes. Each package also contains properly-sized Rubber Gaskets to prevent glass chipping and create a firm hold for any railing guard.
| | |
| --- | --- |
| Weight | 0.54 lbs |
| Dimensions | 2 × 2.875 × 3.25 in |
| Finish | Matte Black |
| Glass Thickness (Inches) | 1/2", 9/16" |
| Mounting Type | Flat |
| Style | Square |
Only logged in customers who have purchased this product may leave a review.