Wall to Glass Hinge Full Back Malibu Series – Polished Brass Finish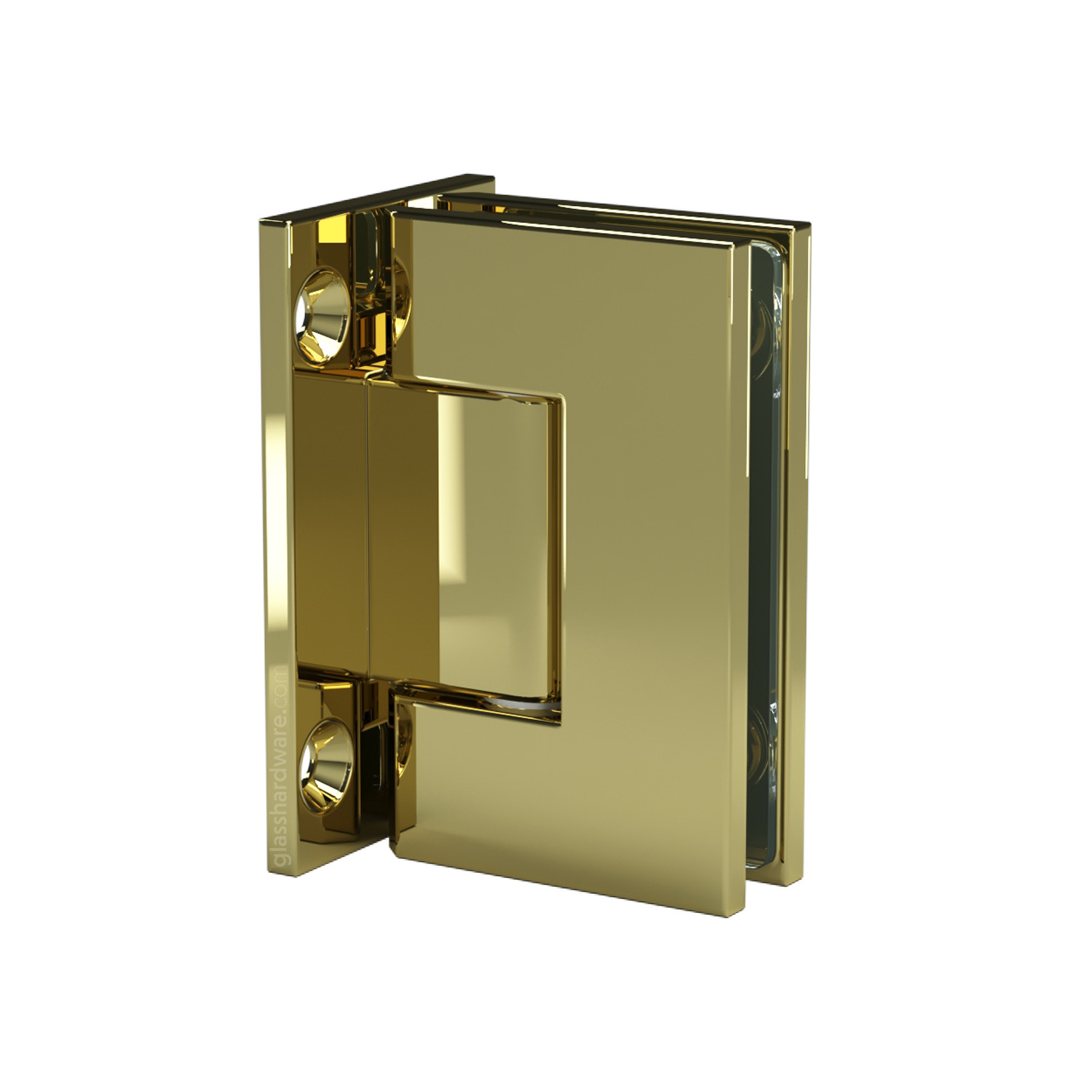 in stock
Frameless glass doors are becoming increasingly popular choices to fit with modern design sensibilities. Using sturdy but stylish hardware for your glass installation projects is a must. Our "FULL" Back Plate Hinges are the perfect choice for installing swinging glass doors mounted on any wall or other suitable permanent support. Using two hinges, you can mount a door up to 28" (71cm) wide and weighing a maximum of 80lbs (36kg). By adding a third hinge to your installation project, you can safely hang a glass panel that is 32" (81cm) wide and weighs up to 120 lb (54kg). Made of solid forged brass and available in four different finishes, IGT's "FULL" Back Plate Hinges are sturdy enough for any project and will last for years to come. These hinges are self-closing from an angle of 25°, and fit tempered glass panels ranging from 3/8″ (10mm) to 1/2″ (12mm) thick. Included in each package are the gaskets, screws, and fabrication dimensions you need to complete your next glass door project with our "FULL" Back Plate Hinges. All you need to do is drill two 5/8″ (1.58cm) diameter holes per hinge, set 1-1/2″ (3.28cm) on center from the edge of the glass plate, and you're good to go.
| | |
| --- | --- |
| Weight | 1.49 lbs |
| Dimensions | 2.5 × 4 × 3 in |
| Style | Malibu Series |
| Construction | Solid Forged Brass |
| Return springs | Dual precision wound stainless steel |
| Self-closing | from 25 degrees |
| Glass Thickness | 3/8" (10mm) to 1/2" (12mm) Glass |
| Use | Monolithic Tempered Glass |
| Warranty | Limited 3 years warranty |
| Finish | Brass |
Only logged in customers who have purchased this product may leave a review.